Professional Floor Sander Services & Hire
Absolute Floor Sander Hire & Rental offer's competitive pricing, with invaluable on site knowledge of our floor sanding machine's and all types of wood floors. We understand as professional floor sanders that with the right floor sanding equipment even a novice can achieve great thing's on there wood floors with our sanding machines. We don't like to hide thing's at Absolute floor Sanding, so were direct, punctual, and to the point. Our hire price's should not leave you confused....However just in case you are new to floor sanding, then it might be worth knowing that along with the sanding machines, you are going to require sanding abrasives, and some type of seal at the end, either lacquer, varnish, or wax. That's not to say that we don't cater for it all, it just means as well as the hire cost's there will be costs for sanding abrasives etc etc. (This is the same for ALL floor sander hire companies, whether they tell you or not! If you do have any questions please do feel free to contact us.
The Beginner's Floor Sander Package
The Beginners Floor Sanding Package This package is ideal for people new to floor sanding, the machines have no adjustment settings, all sanding abrasives can be changed in seconds with no tool, and the package can be used on both domestic and commercial floor sanding packages. This package covers a wide spectrum of wooden floors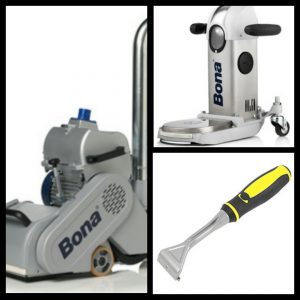 The Professional Floor Sanding Package
The confident/professional floor sanding package The 8" "dust free" belt sander combined with the equally powerful edging sander make quick and easy work of any floor sanding project. This package is used by professional floor sanders world wide...for one reason...it gets the job done! This floor sanding package is our best seller, due to the fact the belt sander weighs only 60kg but rips through all type's of wood floors, including those with bitchumen, or severley bowed, or uneven wood floor's with ease.
Parquet & Hardwood Sanding Package
Parquet and Herringbone Package This package is ideal for sanding hallways, narrow spaces, all hardwood strip parquet and herringbone wood floors, the Trio floor sander allows for sanding in any direction of the wood grain, like wise with orbital edge sander. Both machines come with velcro backed abrasives, so changing grit inbetween sands is quick and easy.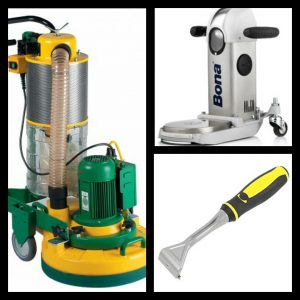 Ultimate Floor Sanding Package
Shhh!! This is what we use on EVERY job! The Professional floor sanding package! This package contains an 8" belt sander, edging sander, finishing Trio, and corner belt sander. This package is mainly used by professional floor sanders, however the ease of use of all machines makes even a beginners job really quick and easy! It tackles every type of wood floor known! Pine, Herringbone, Enginnered, Parquet, Solid, Wood Composite, Decking, Really really big worktops and counters....and the list is endlee. If you have a wood floor, are serios about floor sanding, and want what we would leave our clients, a professionally finished wood floor...then this is the floor sanding package for you!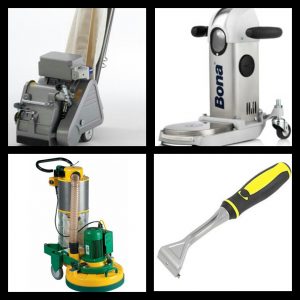 The Beginners Stair case & Kitchen Worktop Sander Package
This is the perfect package if you have a wooden stair case that needs sanding. The orbital sander allows for ease of sanding on the risers and the HT7 sanding edger makes quick work of the step tread. Combine these with a great dust extraction system and you will have your wooden stairs looking lovely in no time at all! Kitchent worktop and table sanding Our floor sanding equipment is some of the best sanding technology in the world! They can be used not only on wood floors, but on tables, kitchen work tops, skirting boards, chest of drawers, the list is endless. Once these small but highly effective sanders are hooked up to the dust extractor they retain most of the dust making sanding in doors a joy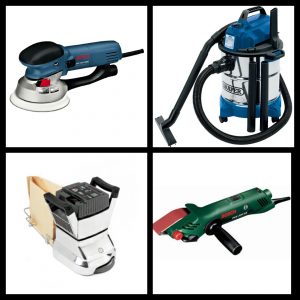 The Professional Stair case and Kitchen Worktop Sanding Package
As with the beginner's package it has all the benefit's except the machine's are Festool sanding machines, with Festool dust extractor's! Stair Sanding Package This is the perfect package if you have a wooden stair case that needs sanding. The orbital sander allows for ease of sanding on the risers and the HT7 sanding edger makes quick work of the step tread. Combine these with a great dust extraction system and you will have your wooden stairs looking lovely in no time at all! Kitchent worktop and table sanding Our floor sanding equipment is some of the best sanding technology in the world! They can be used not only on wood floors, but on tables, kitchen work tops, skirting boards, chest of drawers, the list is endless. Once these small but highly effective sanders are hooked up to the dust extractor they retain most of the dust making sanding in doors a joy